This year's theme for world environmental day is "Only One Earth" rightly termed; we have only one blue planet whose ecology is changing faster than ever due to man-driven climate change. The spotlight on environmental conservation is not new; it has been the primary focus of the United Nations Environment Program since 1974. 50 years since, over 150 countries participate in celebrating WED (World Environment Day).
Launched in 1972, the UN general assembly designated 5th  June as WED. World Environment Day is the largest global platform for environmental public outreach to raise awareness on problems facing our environment such as plastic pollution, illegal wildlife trade, increase in sea level, global warming & food security. The motto highlighting the fact that planet earth is our only home and humanity must safeguard its finite resources resounds across the world as various multi-national corporations & brands engage in awareness campaigns.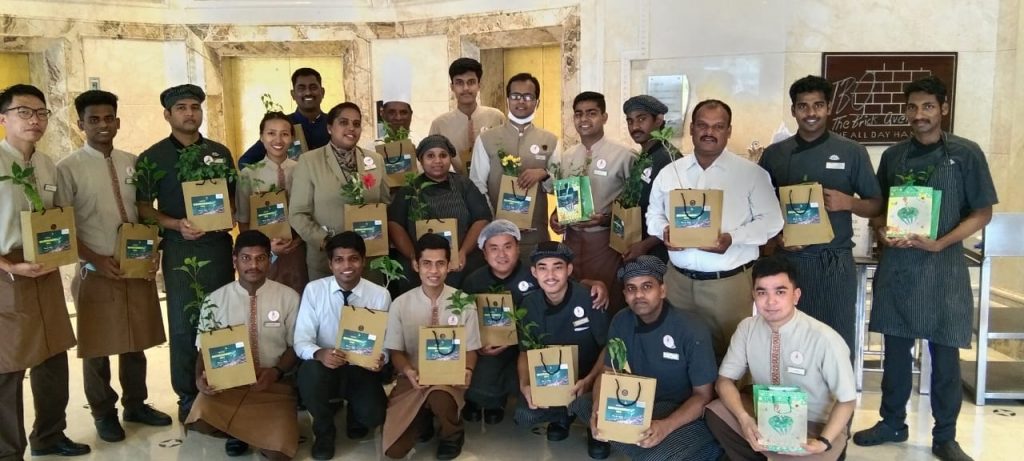 The Accord Metropolitan has incorporated several green initiatives to help reduce our carbon footprint. As Chennai's top luxury hotel, we at Accord do our best from eco-friendly packaging to recycling (and up-cycling) programs, we also support eco-friendly programs powered by environmental conservation groups in Chennai. This year for WED, we offered saplings to all our dine-in guests. 5th June 2022 falls on a Sunday which coincided with our weekend special brunch at The Brick Oven & The Royal Indiana.
TBO offers a wide spread of global cuisine as well as Indian delicacies; our freshly baked aromatic Indian breads and mouth watering curries is sure to satisfy your Sunday cravings!
Come try our new dishes we surprise our dine-in guests every week here at The Accord Metropolitan at G.N Chetty road, Tnagar.
Book your table now: – For reservations contact: +91 4428161000