The Accord Puducherry is one of the best venues for corporate events in Pondicherry. The luxury 5-star hotel is located in the heart of the city, 5 minutes away from the railway and bus station& just 10 minutes away from the beach. Pondicherry is the most popular destination in 2022 for domestic getaways; various companies chose this quaint little town for their corporate gatherings combining work and leisure to offer their employees and stakeholders a productive and relaxing experience. The Oil And Gas CorporatiowEn of India recently hosted their residential conference at the Accord Puducherry where over 150 employees attended the gathering.
The 3-day conference covered all aspects of business and leisure. The main business conference was conducted at the Crystal Ballroom, fully equipped with LED displays and 65" TV monitors and state-of-the-art sound systems. The management staff at the Accord ensured the ladies & children were kept fully entertained while the gentlemen were attended the conference, a special tour around Pondicherry & Auroville was organised where the women and children visited all the top tourist spots from the rock beaches, temples, ashram to the boat house. A special cooking class was offered with Accord Pondicherry's star chef Mr. Kumar Krishanan where he shared recipes of his most popular dishes.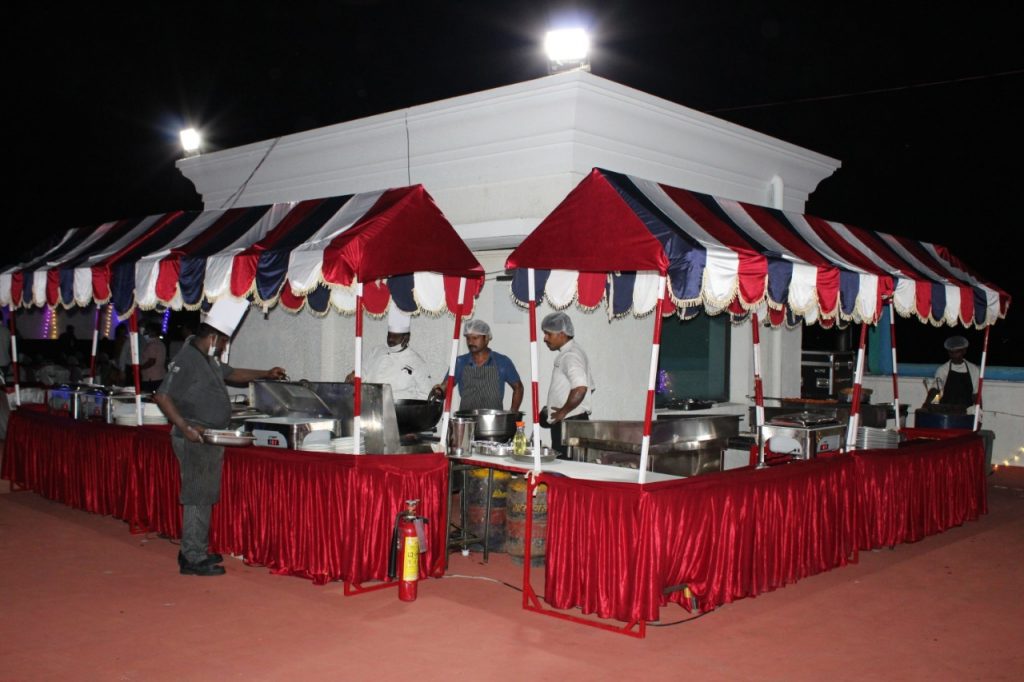 The main highlight of the residential conference was the evening celebrations which took place at the rooftop with a beautiful view of Pondicherry cityscape accompanied by cool ocean breeze. On day 1 there was a brilliant classical dance performance by traditional artists and on Day 2, a fun karaoke evening featuring 90s and 80s music got all the attendees to unwind and bond over their love for music.
Honouring the loyalty & hard work of the employees the ONGC had treated them with a lavish gala dinner with live counters at the rooftop along with unlimited pours at the outdoor bar set up especially for the celebratory evenings. It was a glamorous event with several Top VVIPS such as ONGC Director Mr.Anurag Sharma attending the event. The honourable guests of ONGC stayed at our luxury suites and were treated with 5-star service from personalised entertainment to spectacular cuisines.
We at Accord Puducherry have hosted several business events for multinational companies, if you would to host an event at our hotel, get in touch with us at  0413 229 9000 and we would be happy to guide you.