This summer has been a bit too hot to handle with temperatures rising at an alarming rate and heat waves across Indian cities; it is time to escape to the mountains. The Queen of Hills – Ooty is the perfect vacation spot in south India. If you looking to spend quality time with family or just take a break by yourself, The Accord Highland in Ooty is the best luxury resort for your staycation.
Pamper yourself with a weeklong stay at our Luxury Highland Villa nestled in the valley surrounded by incessant greenery overlooking the majestic mountains. The luxury villa offers you ample privacy, peace & quiet which would help you unwind & de-stress. The spacious villa has a cozy little balcony with a breathtaking view of the mountains; you could spend all day there in serenity as soft clouds float right by you.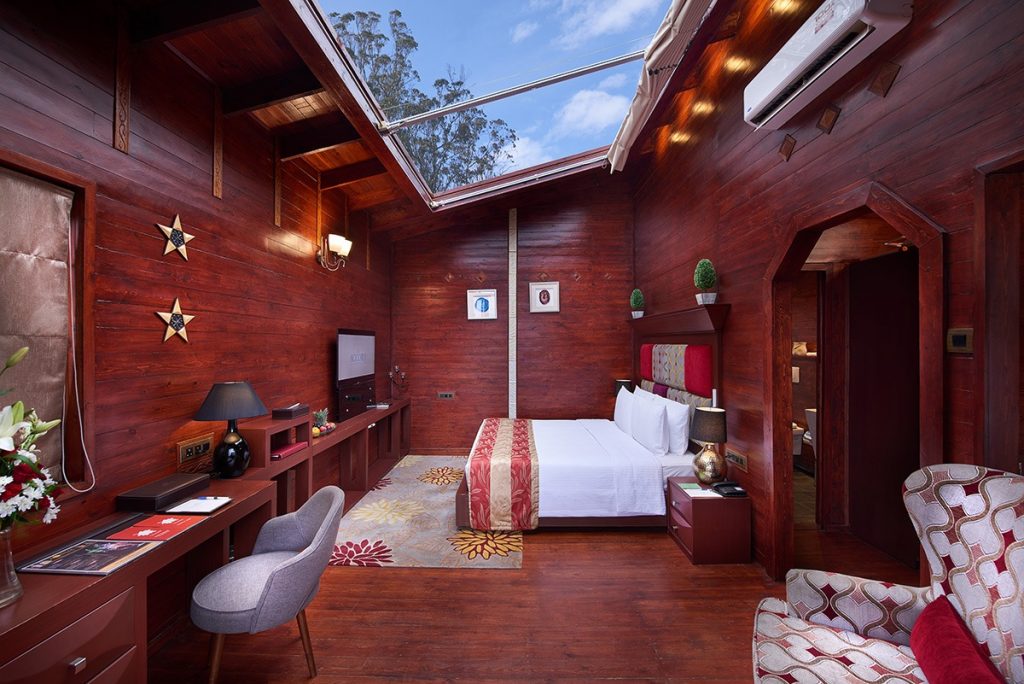 The Accord Highland, rated as one of the best resorts in Ooty has a unique feature at the villa – The glass roof right above the comfy king sized bed. The retractable roof window gives one of the most splendid views of the full moon at the comfort of your bed. Pluviophiles would absolutely love watching the gentle rain at this luxury cottage.
The famous Accord tea kadai is just a short walk away where you can enjoy a warm cup of Nilgiris special tea & special regional snacks & confectioneries made with love by our very own chefs. You can also relax at Zodiac – Accord highland's bar with a brand new patio & an incredible view and order in some delicious Nilgiri cuisine. We have ample outdoor & indoor sports facilities for your entertainment and complimentary bicycles to enjoy the surroundings.
Take some time off, immerse in the absolute tranquillity of nature & stay at the best luxury hillside villa in Ooty, get in touch with us and avail special offers this summer.