The Accord Chrome is a new addition to the Accord hotels & resorts group
Away from the hustle and bustle of the city, the accord chrome is Chrompet – Chennai's little luxury zone nestled in a serene locality. Feel at home with a wide range of services ranging from superior luxury suites and cozy studio rooms, fully equipped spa gym, scrumptious global cuisine, and finest hospitality, the Accord Chrome is the best star hotel in Chrompet.
The Accord Chrome is an excellent hotel for families & couples as our spacious rooms with large windows that provide abundant natural light also have come with a living room with microwave & first-class amenities. We also have studio rooms equipped with a kitchenette & microwave oven to make our long term residents feel at home. We offer an exclusive spa and gym membership for our residents and we also offer personal trainers at request.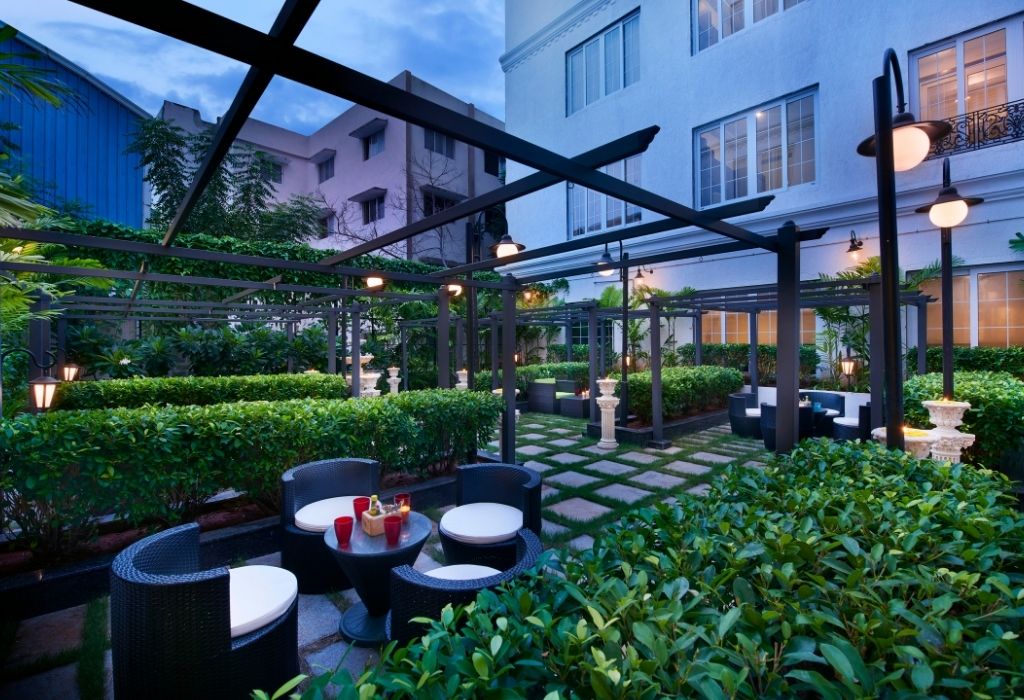 Our all-day dining restaurant the Gardenia is one of the most popular restaurants in Chennai has garnered great reviews for its delicious cuisine and impeccable service. Our Star Chef Amulya is at your service to ensure you have a scrumptious fulfilling meal. The Garden Cafe is a quaint little outdoor cafe where you can unwind and enjoy your meal with ample privacy, peaceful ambience and lush greenery.
The Accord's conference room and ball rooms are equipped with avant-garde amenities which makes it the top choice for business conferences and events. We have hosted several residential programs for some of the top MNCSs in Chennai.
The accord chrome is just 5 kms from the Chennai International airport and is located close to business hubs, hospitals and colleges. We offer special packages for students, doctors and long term residents.
Get in touch with us for more info at chrome@theaccordhotels.com ph:  +044 6688 6688 or +91 7824838920.