Nilgiri cuisine is unique as its culture. The Badagas known as the keepers of the Nilgiris are the largest indigenous social group in the Nilgiris who migrated from the plains of Mysore to these hills over 350 years ago. The kotas are the artisan tribe of the Nilgiris, Todas have been the pastoral community and Badagas are farmers of the hills. Bamboo is an integral part of nilgiri cuisine as it is available in abundance on the hills. Some of the most popular are the bamboo shoots curry (ottakudi udhak) & Ottakudi Gassu Poriyal made from tender, semi-crunchy, bamboo shoots found in the wild during summer and early monsoon.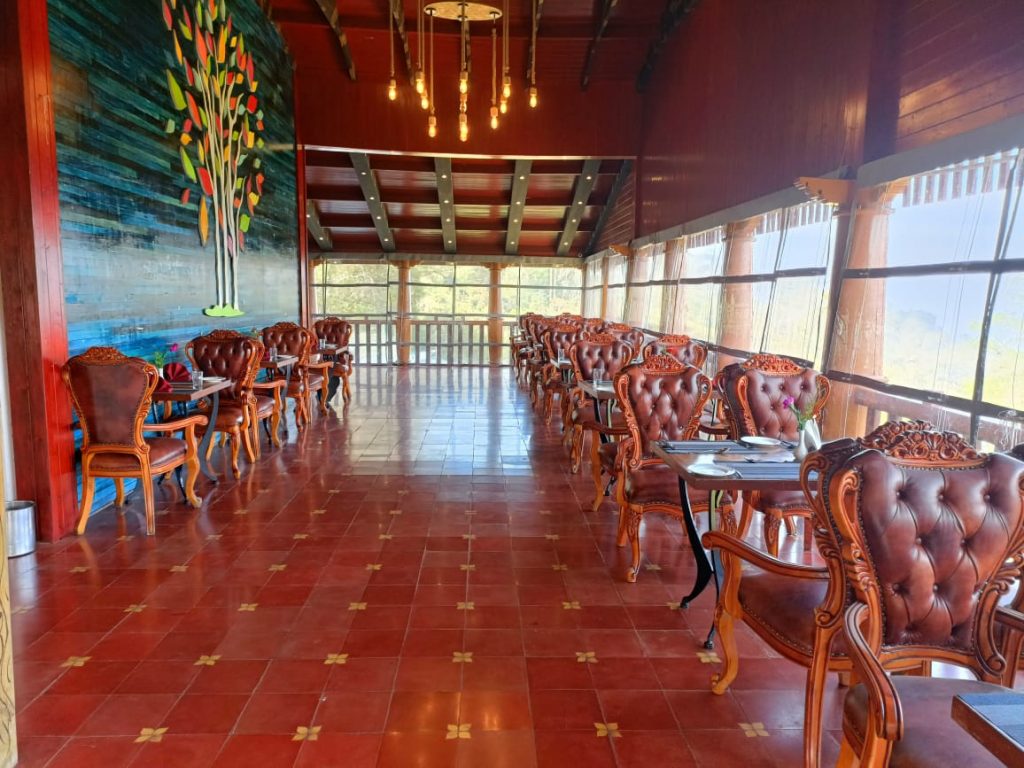 Traditional Badaga food makes heavy uses of millets like samai (little millet), finger millet, foxtail millet and seasonal vegetables, which grows ample in the mountainous Nilgiris climate. Animals are reared for milk and ghee and butter are an integral part of food. A typical Veg Thalli comprises of rice (koo) served with avarai uthakka, a curry made with three types of beans, ragi balls (with ghee filled in a depression on top), sandage, ghasu soppu (mashed potatoes with spinach), poriyal (dry vegetable dish), appalam (papad) rasam and dessert. The non-veg option comes with chicken curry (kappu koi udhaka) and mutton curry (aadu baadu udhaka).
In Badaga cuisine, all the spices are hand ground. One of their famous spice mixes is koi udaka mass hudi (chicken gravy masala) made by grinding roasted chillies, coriander seeds, cumin and pepper. Roasting gives the masala a dark brown colour – a hallmark of Badaga chicken curry. We at the Accord Highland invite you to dine at Seasons as our chefs offer you some of the best mouth-watering Nilgiri dishes. The most popular dish is our "Nilgiris chicken curry" & "Nilgiris mutton curry" . All our ingredients are locally sourced and spices carefully prepared to match the local flavours. Don't miss out on our in-house special Ooty confectioneries & desserts accompanied by a warm heart-warming cup of local tea at the Accord's Tea Kadai.